Jump for Joy
Summer Picnic
Backyard Picnic
Roasting Marshmellows
Rose all Day
Trager Grill
Camp Fire
Fly Fishing
Kettle Bell Workout
Fall Fishing
Cross Country Skiing
Morning Coffee
Beach Bum
The Boardwalk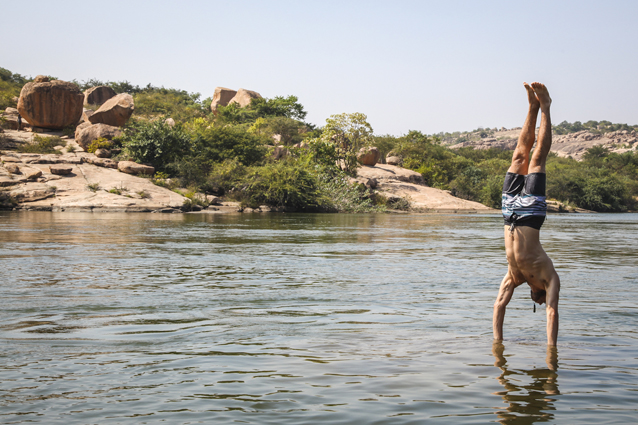 Handstand on water
Good Morning
Cooking Over an Open Fire
A Wyoming Cowboy
The Open Road
Trailmate Cooler
Camp Cooking
Specialized Bike
Subaru
Subaru gets air
Laughing Over Lifeproof
Ski Jackson Hole
Ski Jackson Hole
Hiking Jackson Hole
4 wheel drive
Jump for Joy
A model jumps in excitement on a vintage camper van in Baja, Mexico showing off her Rock It undies.
Summer Picnic
Emily and Jeff make Beehive Gin cocktails at an outdoor summer picnic in Jackson Hole, Wyoming.
Backyard Picnic
Friends gather to enjoy a feast in wilderness, during a glamorous picnic in Wyoming summer.
Roasting Marshmellows
A group of friend's roasts marshmallows and hotdogs on the beach in California with their Igloo cooler.
Rose all Day
A couple sits drinking Rose in their cowboy boots during a summer afternoon on a deck.
Trager Grill
A summer cookout, as burgers get ready to grill on a Trager pellet stove.
Camp Fire
Chopping wood for the campfire, with dirt bikes and toys waiting to be ridden in the wilderness during a boys camping trip.
Fly Fishing
Waist deep in water, a fly fisherman takes in the beauty of Grand Teton National Park, wearing his Igloo cooler backpack to store the fish he catches.
Kettle Bell Workout
Strength and dedication are what make an athlete see results. A model demonstrates a kettle bell workout in studio.
Fall Fishing
The fall colors and views of the Grand Teton Mountains make the perfect backdrop for a fly fishing adventure.
Cross Country Skiing
A model takes in the beauty of winter on cross-country skis, wearing STIO clothing she stays warm and stylish in Jackson Hole, Wyoming.
Morning Coffee
Hydro Flask, keeping the coffee and hands warm as the sun rises.
Beach Bum
A cheeky shot, while a model checks the surf skate board and Cool Gear flamingo cup in hand.
The Boardwalk
A couple enjoys the California sun, as they walk the boardwalk in Huntington Beach with their Cool Gear cups in hand to stay hydrated in the summer heat.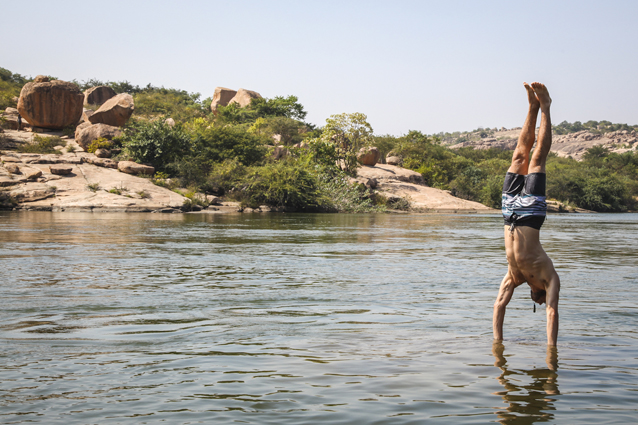 Handstand on water
Scott Dropinski floats on water, doing a handstand in Goa India.
Good Morning
Casual coffee by the beach, wearing a cheeky pair of Rock It undies, is the best way to start the day.
Cooking Over an Open Fire
Grilling steaks over an open campfire, for a summer afternoon picnic in Jackson Wyoming.
A Wyoming Cowboy
A cowboy and his herding dog, gather the cows for Lockhart Cattle Ranch early morning in Jackson Hole, Wyoming.
The Open Road
The road is wide, in the desert, as a model wanders toward the rising sun.
Trailmate Cooler
The trailmate cooler by Igloo, makes finding the right drink in the dark easy with its light up interior.
Camp Cooking
Cooking a feast, in small backpacking stoves. A model wears STIO clothing as he prepares dinner lake side.
Specialized Bike
Fat Biking in winter on a Specialized bike, makes for a fun afternoon in a mountain town.
Subaru
The Subaru Outback can handle any terrain, even off roading in winter snow.
Subaru gets air
A Subaru get some air, as the driver takes it off roading in Jackson Hole, during winter, testing it's limits in the snow.
Laughing Over Lifeproof
Models, wear STIO clothing as they laugh at a photo they took while cross-country skiing on their phones protected by a Lifeproof waterproof phone case.
Ski Jackson Hole
Chris Hogberg skies on fresh snow at Jackson Hole Mountain Resort in Jackson Wyoming.
Ski Jackson Hole
Chris Hogberg takes in the sights on top of Jackson Hole Mountain resort as he skis freshly fallen snow in Jackson Wyoming.
Hiking Jackson Hole
A hiker walks between the pine trees in Grand Teton National Park, Jackson Hole, Wyoming.
4 wheel drive
Subarus plow through the mud and rain, as they go off road testing their 4 wheel drive capabilities in Grand Teton National Park, Jackson Hole, Wyoming.
1
2
3
4
5
6
7
8
9
10
11
12
13
14
15
16
17
18
19
20
21
22
23
24
25
26
27
28
29
30
31
32
33
34
35
36
37
38
39
40
41
42
43
44
45
46
·
·
·
·
·
·
·
·
·
·
·
·
·
·
·
·
·
·
·
·
·
·
·
·
·
·
·
·
·
·
·
·
·
·
·
·
·
·
·
·
·
·
·
·
·
·